What if you need iPhoto for PC?
Published: August 18, 2023 Author: Svetlana Smurova
iPhoto is considered the most convenient and intuitive program today, but based only on MacOS. As long as Windows remains one of the most popular operating systems, is there a PC-compatible alternative to iPhoto?
If you're an Apple user, you know the convenience of the iPhoto for macOS app. It helps you organize your photo archive, edit images and share them. For quick and easy work in the program, all files go to the iCloud Photo Library and are synchronized on all devices. So, you can see your gallery from your smartphone, tablet, and laptop.
This is available for all gadgets that work with macOS and iOS. If you need to transfer the archive to a computer with Windows installed, you will have to look for an alternative for iPhoto. It's easy enough to transfer all your files from your old Mac or iPhone to your new Windows PC. But the iPhoto app you're so used to is going to be replaced, as long as Apple did not release an adapted version for Windows.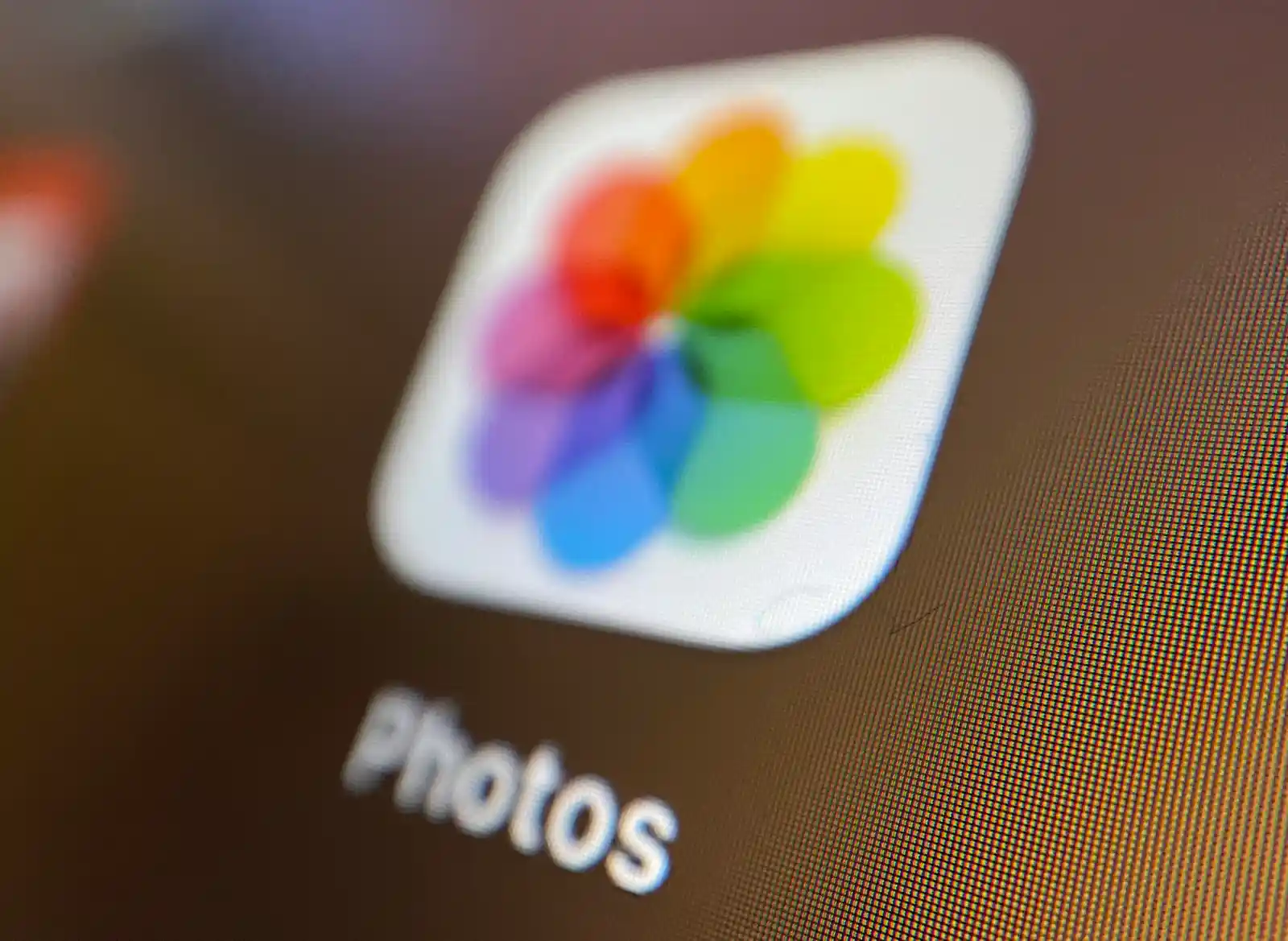 What program are we looking for?
We need to understand all the specific pros and cons of iPhoto when looking for an alternative. What exactly attracts us so much? What do we want to see in an alternative? There are some important features:
An easy way to collect all the new photos from your mobile phone.
Convenience in creating albums with the right frames for printing gift books, calendars, postcards, as well as assembling slide shows to share with friends on social networks or by mail.
The ability to recognize the faces in a photograph.
Linking the shooting location tag to a place on the map and displaying events on it.
In this article we will try to figure out if there are any applications like iPhoto: convenient and beautiful, able to import from different devices, edit images and sort files by name, event, person, or place. One more thing that makes iPhoto so convenient is that some of the photos are stored in the device's memory, while the main volume is in additional storage in iCloud. iPhoto uploads photos to iCloud and imports from all Apple devices.
Sync iCloud and PC
What can you do if you're not ready to move your entire archive to another location and stop using Apple storage? In that case, the only way to access your photo database on iOS devices, is to install the iCloud cloud service client on your Windows computer or laptop. Now you can see all the images accumulated on macOS and iOS devices.
To install iCloud for Windows, you can download it from the Microsoft Store or the Apple website. Although Apple provides limited access to iCloud functionality for Windows PC owners, this will be enough to take advantage of its photo archive.
With iCloud for Windows, you can automatically sync photos in the cloud to a folder on your computer.
To view, edit and share photos, you will need another application. There is no adapted iPhoto for Windows on the market. Today, you can choose from the following iPhoto equivalents for Windows, which can help you manage your photos:
Tonfotos
A modern, young and promising program for a simple and clear organization of a photo archive with numerous files of different formats, including RAW. It is a great alternative to iPhoto for digital archive management.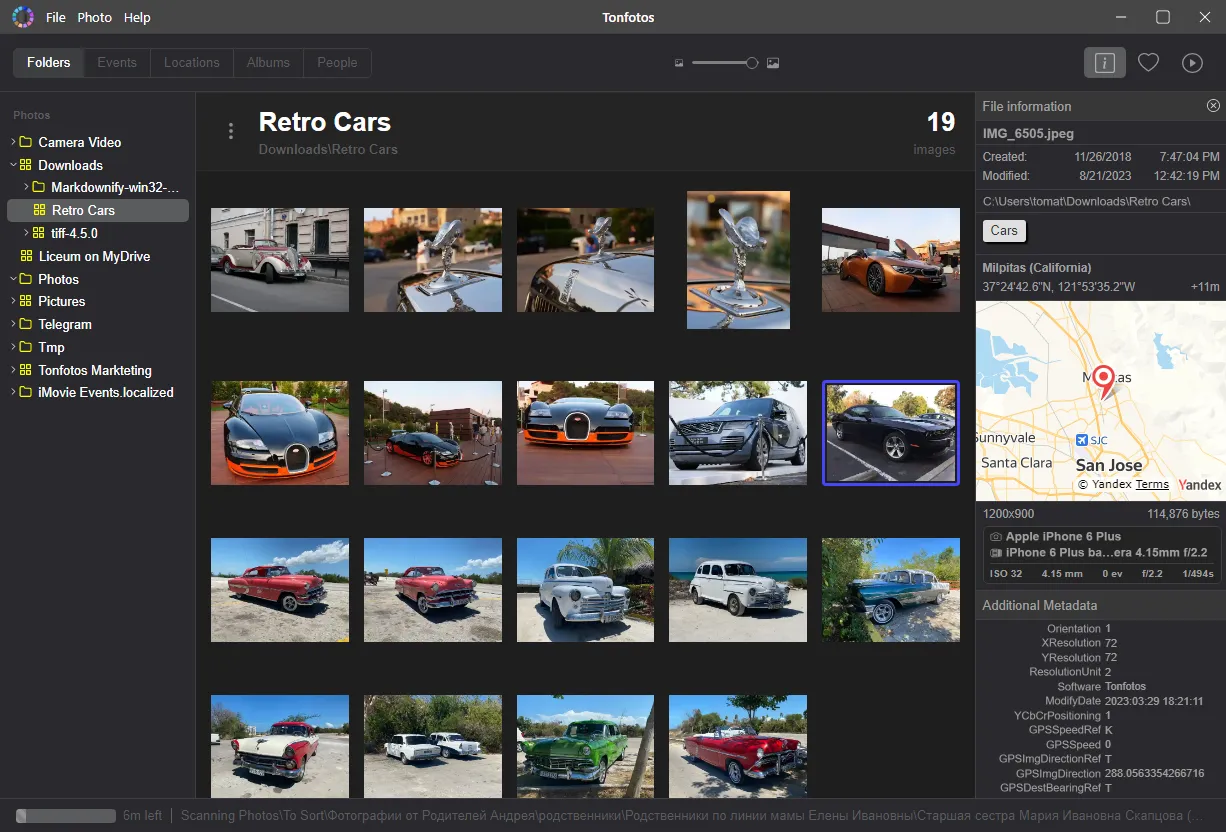 It has an easy and clear design.
it supports most file formats.
The program Imports photos from various sources such as phones, cameras, disks, memory cards.
Albums are created regardless of the location of the files.
There is a face recognition function. The best among competitors, according to the users of the program.
It is able to search for the shooting location on the map.
If you set up a connection with Telegram, then all the photos sent to you by friends will go to user albums.
The program does not have photo editing tools, but it integrates easily with many image editors. Tonfotos has both paid and free versions.
Photoshop Lightroom
Adobe Photoshop Lightroom is a program compatible with Windows and Mac, a great assistant in image processing, especially in RAW format. The option of cataloging and organizing files in the program is rather optional.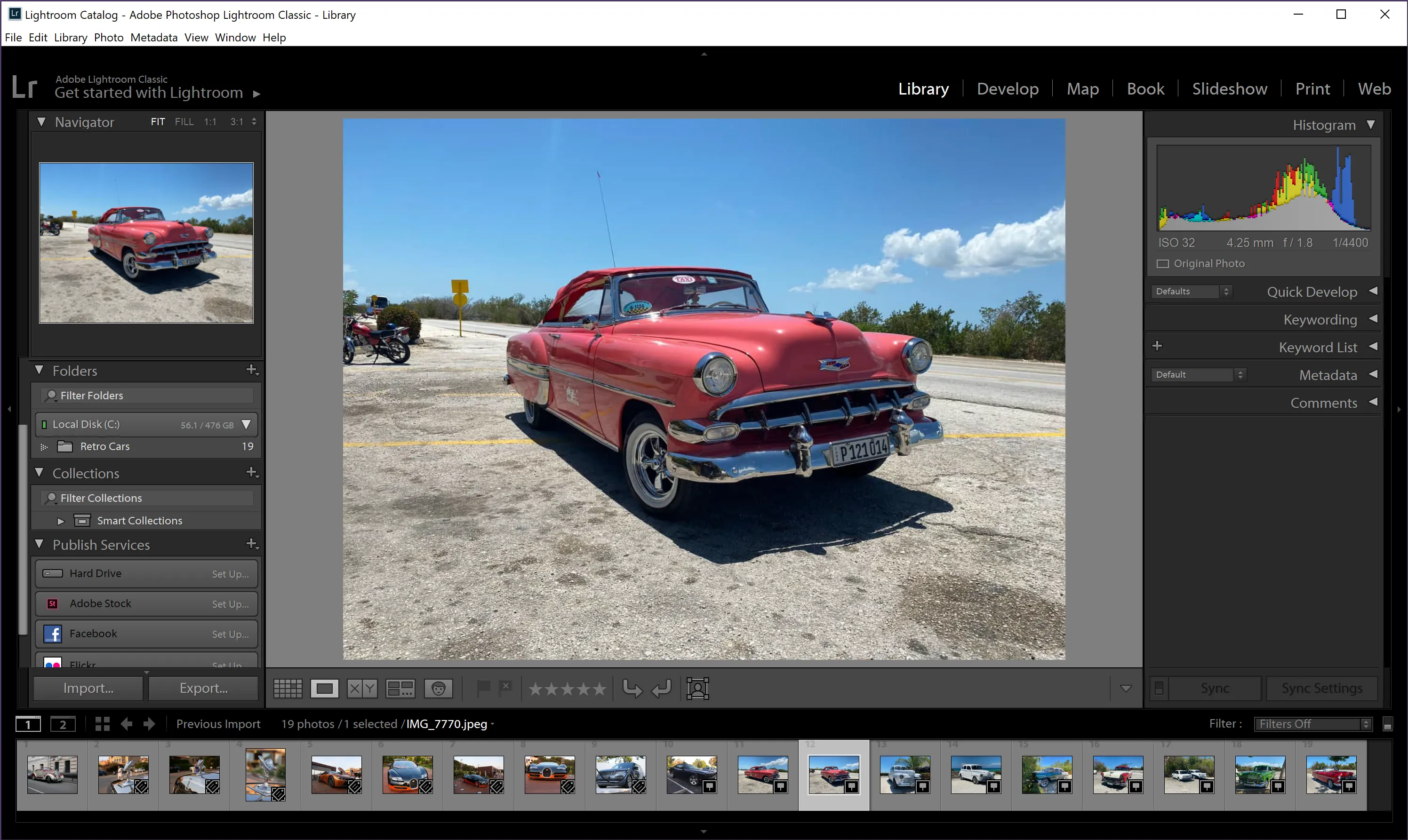 Using Adobe Photoshop Lightroom, you can view and edit photos.
There is the possibility of batch processing of files, when the user applies the same edits to several images at once.
The main value of Adobe Photoshop Lightroom is in the ability to "develop" RAW files, achieving the desired color reproduction, and maximizing the artistic potential of the image. Therefore, it is a useful tool for professionals rather than amateurs.
In this program you can enhance images: crop or straighten the photo, correct colors and tints for white balance, color saturation, exposure, brightness, sharpness, noise reduction, and red-eye removal.
Images are easy to find by tag, location, or person.
You can import and export images from here, sort them by criteria.
Here you can create photobooks, slideshows, print images, and sync photos between devices using the Lightroom mobile app.
Adobe Photoshop Lightroom offers a lot of great features and the program is more focused on editing than archiving. Lightroom is suitable for people who are willing to spend a lot of time on each shot, achieving the perfect result. So, the program suits professional goals. Lightroom is paid and costs 9.99 USD per month.
Google Photos
Google Photos is another iPhoto alternative for Windows. Inside this cloud service, you can view, edit and share photos. It is compatible with devices running Apple and Android operating programs.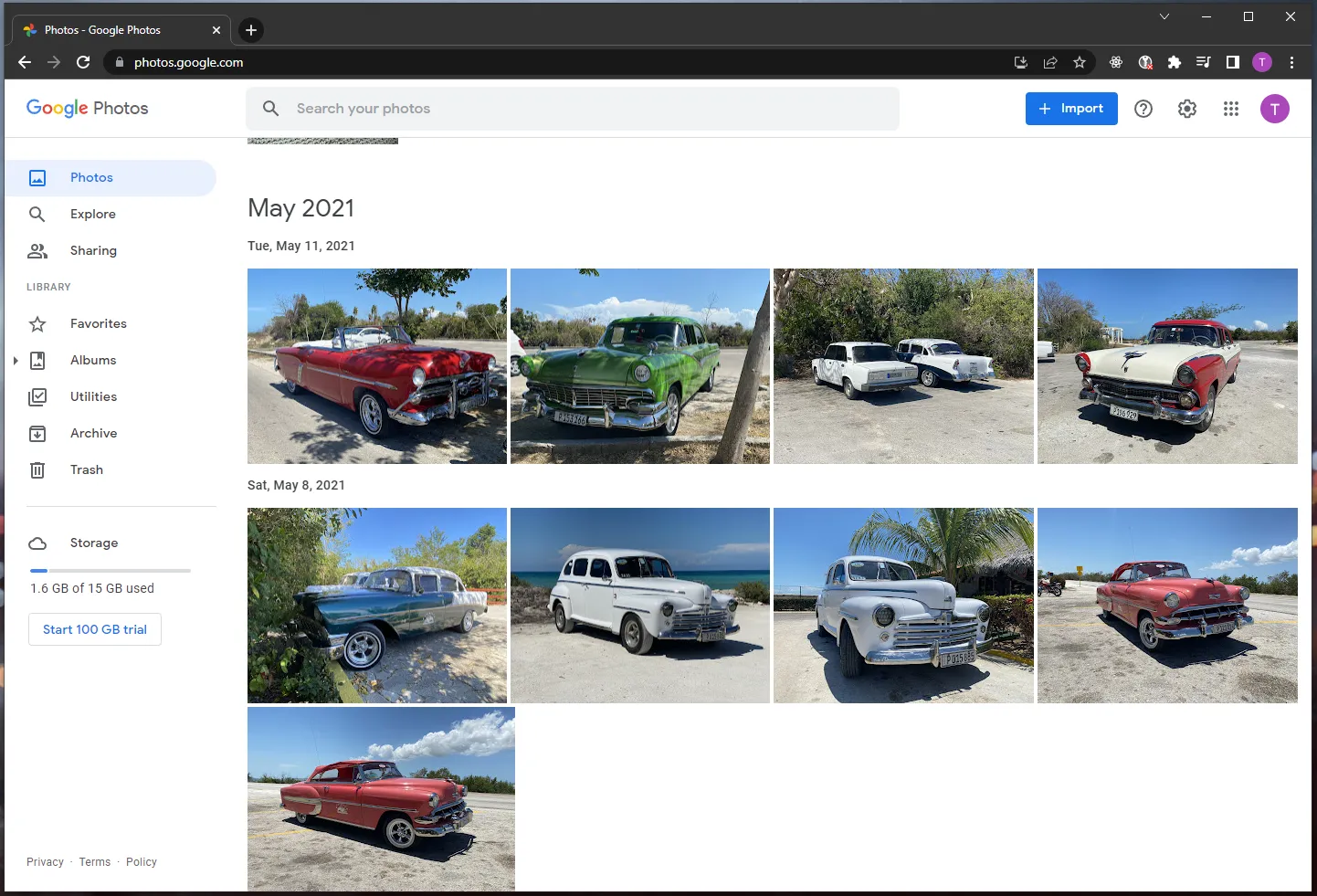 With Google Photos, a user accesses their photos on a computer, phone, or tablet. The service has strengths in both archive organization and image editing.
You can quickly create a new album to collect photos on one topic (for example, travel).
Also, you can edit an image by adjusting aspect ratio, light, color, cropping, rotating, vignetting or color filters. This option is good enough, but not on the same level as in iPhoto and Adobe Photoshop Lightroom.
From Google Photos, it is convenient to share images on social networks.
In order to work with this service, all images from your iCloud must be transferred to Google Photos. It is an important feature that is slightly at odds with the tasks set when looking for an alternative to iPhoto. This makes interacting with Google Photos slightly inconvenient.. After all, we are moving away from iCloud, and so we need to spend a resource on transferring files. And if you plan to continue using yourApple device, then such a move should hardly be perceived as a good alternative.
Windows Photo Gallery
The Windows Photo Gallery photo management software opens by default when you install the latest Windows operating system. It can be used as an alternative for iPhoto to work on devices running the Windows OS.. With Photo Gallery, you can manage your photo archive and edit images: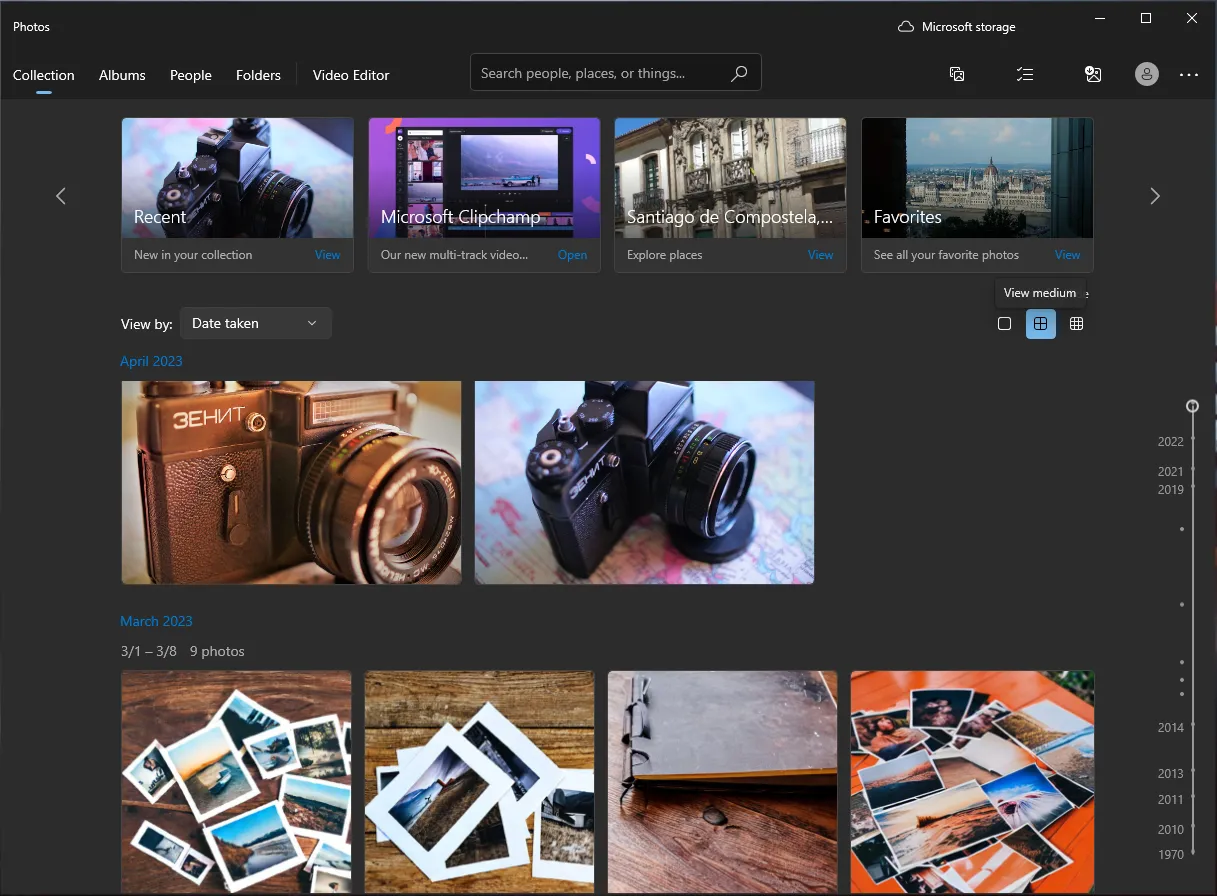 You can import photos from camera, smartphone, or external media to computer.
With the program you can view and manage many photo formats: JPEG, PNG, BMP, GIF, etc., (it does not support RAW files.).
Here you can add tags, titles, ratings and captions to photos: they will help sort images by place, time, event and people.
It is possible here to resize photos, crop, distort images, remove red eyes and other defects, adjust exposure, shadows, sharpness.
You can share pictures to OneDrive, Flickr and Facebook.
The program lets you make high-quality videos from your photos.
Despite the advantages, the program is not good enough as an alternative for iPhoto. . The thing is,, the Windows photo gallery is sharpened for the OneDrive cloud service just like iPhoto for iCloud. Therefore, for working with an archive in another cloud, this program may not be the best choice. As in the case with Google Photos, you will need to transfer the archive from iCloud.
Picasa
Picasa is designed to help you view and organize your photos on Windows. It is very easy to use and intuitively clear.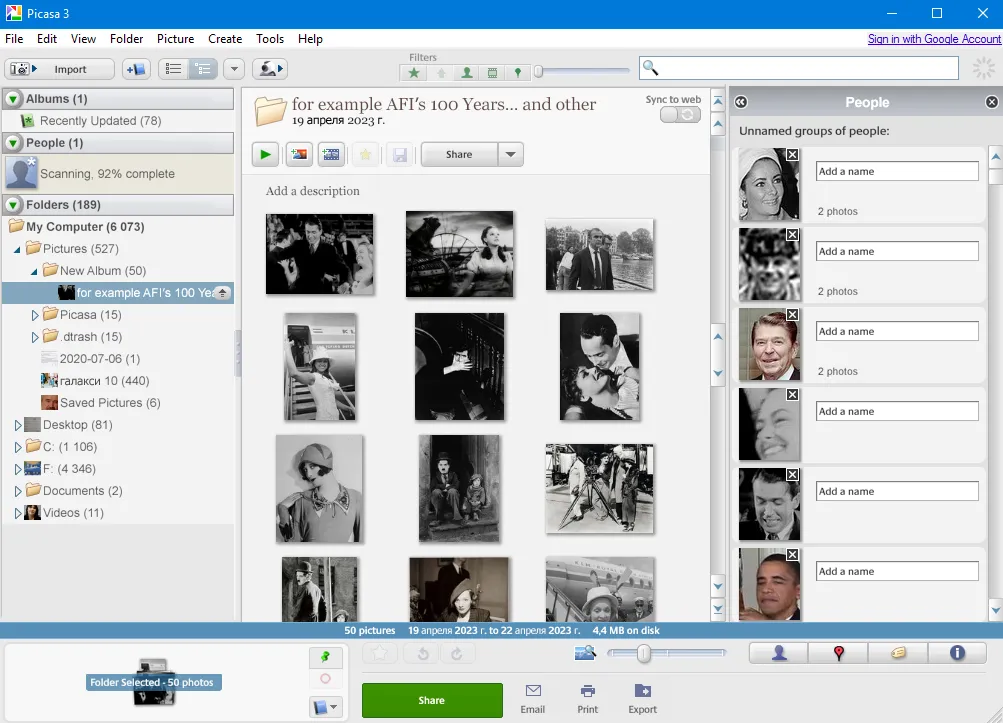 Let's look at the advantages of Picasa:
The program can sort images ort by keywords, add tags to them, organize into folders by topics, events, or people.
It can process photos: cropping, red-eye removal, adding text to an image, alignment, color correction, rotation.
It can create slideshows.
The program helps you print and share photos.
The advantages of Picasa include the fact that the program is free. But now it is not updated and is not supported by Google, which is the developer of the program. However, you can download the program from some websites. It's important to make sure you're downloading an iPhoto alternative for Windows and not dangerous software that will infect your device.
ACDSee
ADCSee is a popular program with a long history that many people know about. The developer represents the program as a professional one, however, it does not have enough useful and convenient tools. Many "newcomers", for example, Tonfotos and Mylio, have overtaken ACDSee in terms of convenience and quality of the main functions.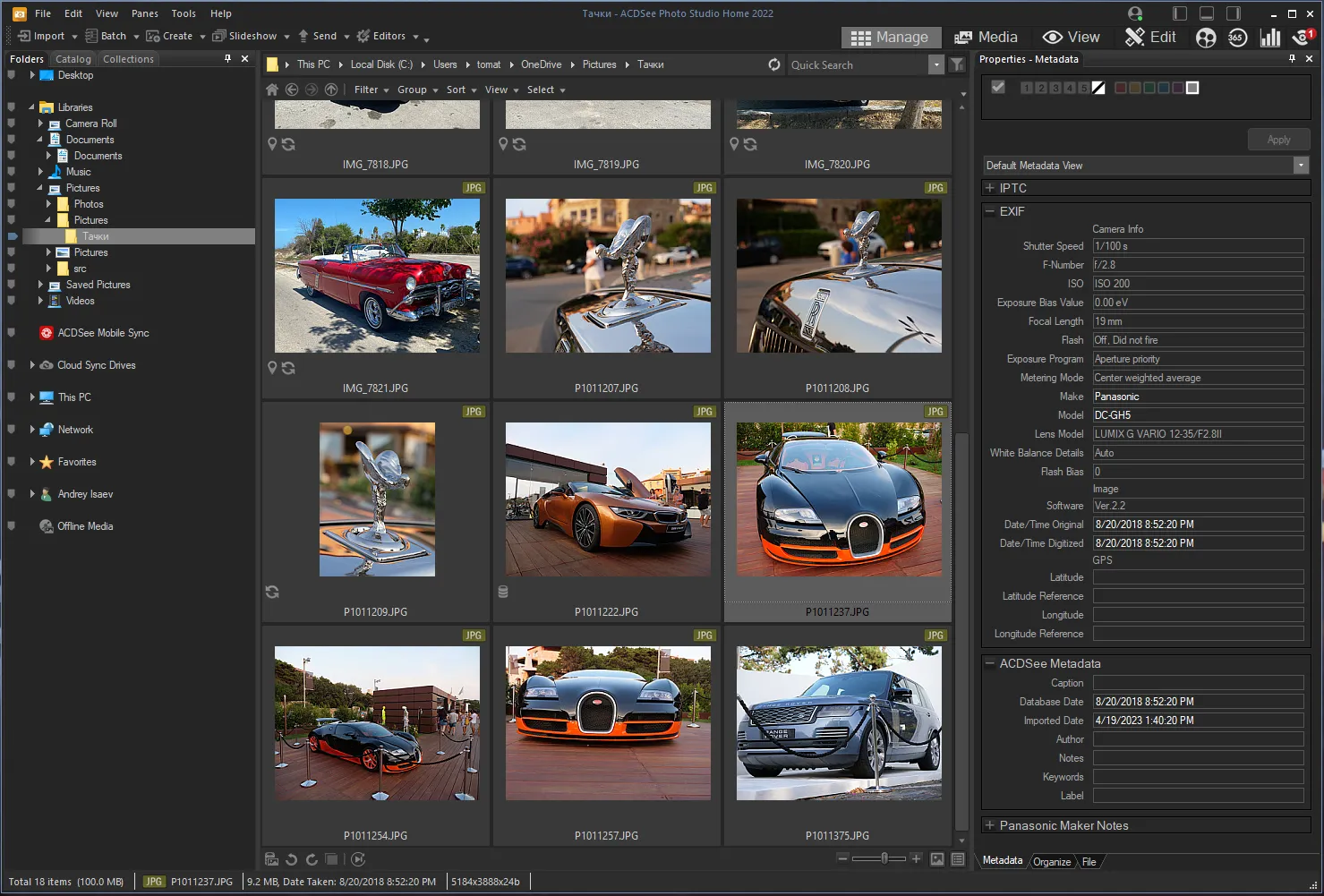 At the same time, the program structures files and helps to edit them. The advantages of ADCSee:
Face recognition.
It shows photos on the timeline and linked to the map.
It gets rid of duplicates.
The program imports photos from your phone if the application is installed on a mobile device.
You can share photos on social networks.
It supports modern formats, including HEIC and RAW files.
It helps you edit photos.
The program works in different operating systems: Windows, Linux, Mac, Apple and Android.
ADCSee is suitable as an alternative for iPhoto. It is paid, and the price starts from 49.95 USD.
Mylio
Mylio is a modern, user-friendly program.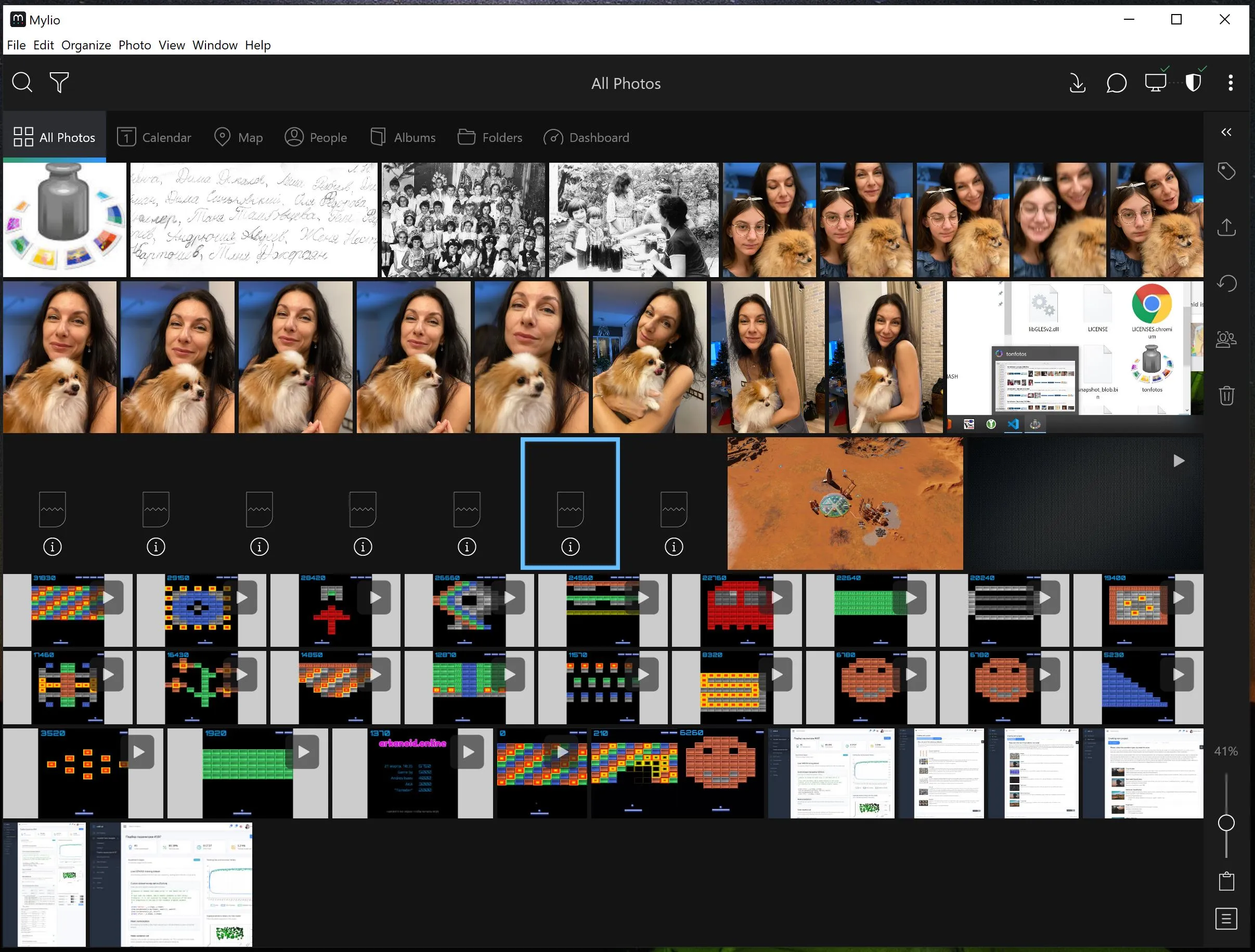 The program can help you:
Organize photos on all devices, based on existing albums and file architecture.
search and sort photos by people, date, keywords, tags, location and rating.
Optimize photo size and resolution for each device.
Synchronize.
Share photos between Apple, Android and Windows devices, including offline.
Edit photos: remove red-eye, crop the original image, automatically enhance the picture, rotate, control tone or sharpen colors.
Work with raw images from the camera in RAW format.
Share pictures on social networks.
There are some disadvantages of working with this program:
the need to purchase a paid subscription, the cost is 9.99 USD per month / 99.95 per year.
you need to upload the entire photo archive from iCloud and store it in Mylio.
Conclusion
In this article we have described 7 alternatives to iPhoto for Windows, which can help you organize your photo archive on your PC in one way or another. Let's resume:
Tonfotos is great in face recognition, compatibility with any devices and operating systems, and constantly updated with new convenient features.
Adobe Photoshop Lightroom has many professional editing features.
In Google Photos it is convenient to synchronize images, but you have to leave the iCloud cloud service then.
Windows Photo Gallery is fine for you if you're just getting started with archiving, but it will also require you to transfer the archive to OneDrive for a comfortable experience.
Mylio is convenient to use offline, but again, you will have to store photos in this program.
ACDSee is a familiar choice for advanced users, but it doesn't measure up in other options in user-friendliness.
Picasa is just a handy program, especially loved by those who have been using it for a long time.
Choose your program to replace iPhoto for Windows based on your preferences and needs. We hope that now the choice will be easier to make!