What is a CR2 file? How to open it?
Published: September 10, 2022 Author: Andrey Isaev
Met a CR2 file and don't know how to open it? Want to convert to regular JPEG but don't know how? You'll find all the answers here.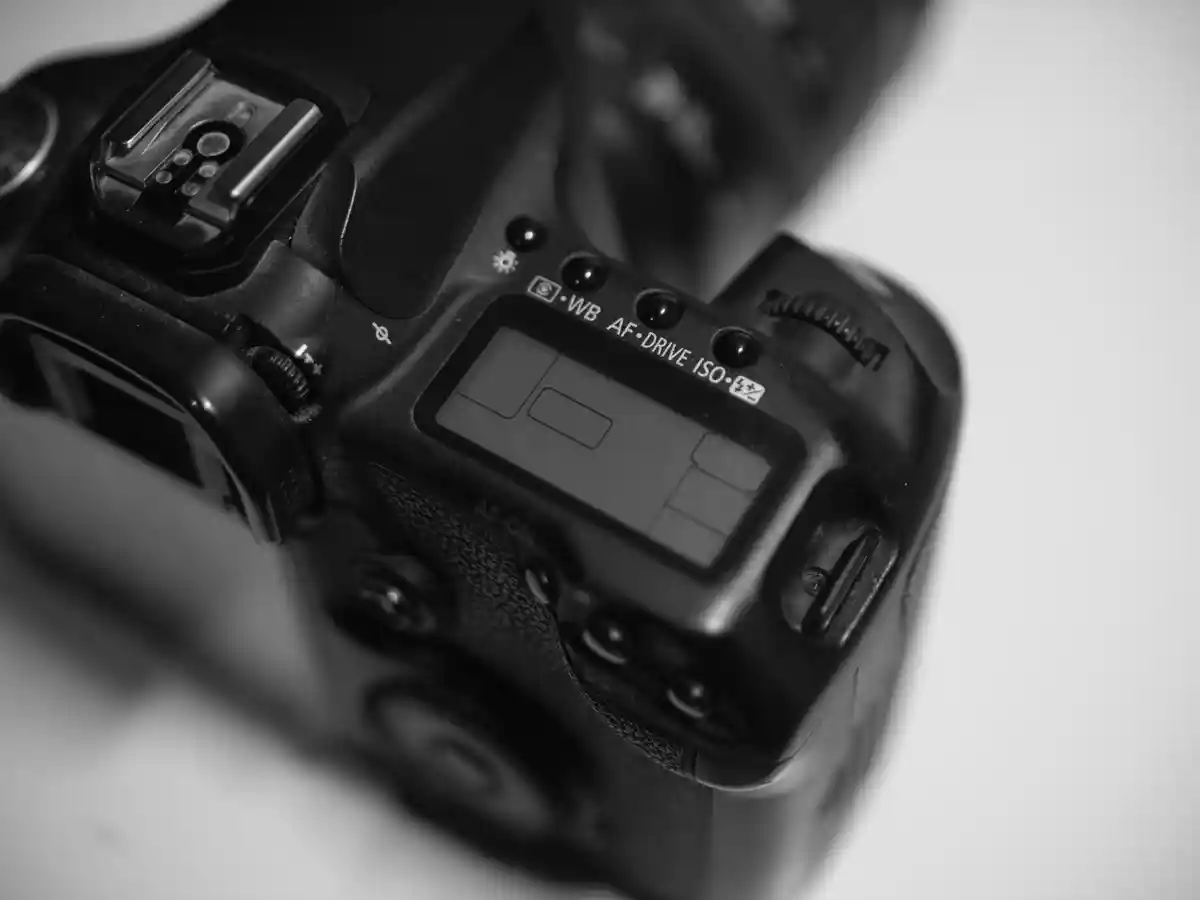 What is the CR2 format?
Canon Raw v2 (CR2) is the second version of the RAW file format developed by Canon used in its digital cameras such as the EOS-1D Mark II , EOS 5D and many more. As with other RAW formats, the file size is much larger than the equivalent Jpeg.
Format details
The format came to replace the older one (CRW) in 2004. It is based on the TIFF format and uses a variant of the ITU-T81 lossless Jpeg compression algorithm. To store color information, 12 or 14 bits per color can be used (instead of 8 for a regular jpeg).
The file has a section for storing metadata in EXIF ​​format, including complete information about the camera, lens, and shooting mode.
Starting in 2018, Canon began to transfer new models of its cameras to the next, third version of its format - CR3.
What are CR2 and other RAW formats for?
All RAW formats, including CR2, are designed to be taken with professional digital cameras and retained without the loss of information that is inevitable when compressed with algorithms like Jpeg. RAW files retain the original data recorded by the photosensitive matrix of the camera, as is, without processing. Therefore, the file size is many times larger.
The main idea is that a professional photographer has the ability to independently change all the parameters of the image during subsequent processing on a computer, such as white balance, exposure, color correction, and so on. In particular, the photographer will be able to artificially increase the exposure in dark areas, or vice versa, reduce it in overexposed areas, which is almost impossible to do on already processed photographs.
How to open CR2
On Windows
Although Explorer does not understand this format, and cannot display thumbnails, the standard Windows 10 Photos viewer displays CR2 files without problems. Users of older versions of Windows can install one of the third-party free photo viewers such as FastStone Image Veiwer.
On macOS
macOS users have no problem viewing the contents of CR2 files, this can be done with the standard Preview application. In addition, the Finder also understands files of this format and easily displays their thumbnails and arranges them in the Gallery.
How to convert CR2 to JPG
On Windows
You can convert CR2 on Windows 10 to JPEG or other formats using standard tools
Open photo in Photos app
In the top bar, press the "..." button to bring up the menu
In the menu that opens, select "Save As..."
In the dialog that opens, select the desired format (JPEG or other) and the folder to save the new file
Click "Save"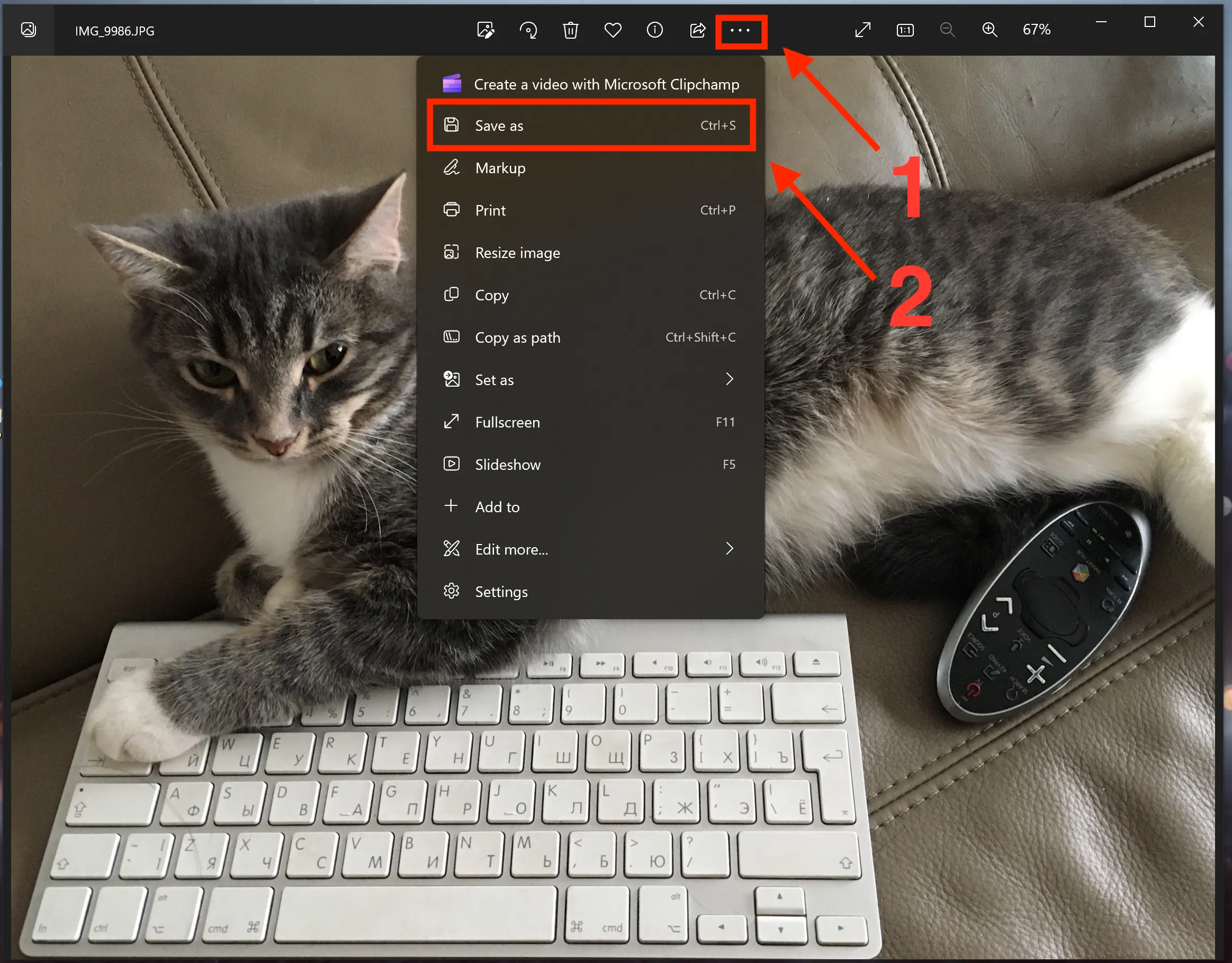 On macOS
You can convert CR2 on macOS to JPEG or other formats using standard tools
Open photo in Preview app
From the menu select "File"->"Export"
In the dialog that opens, select the desired format (JPEG or other), compression level and folder where to save the new file
Click "Save"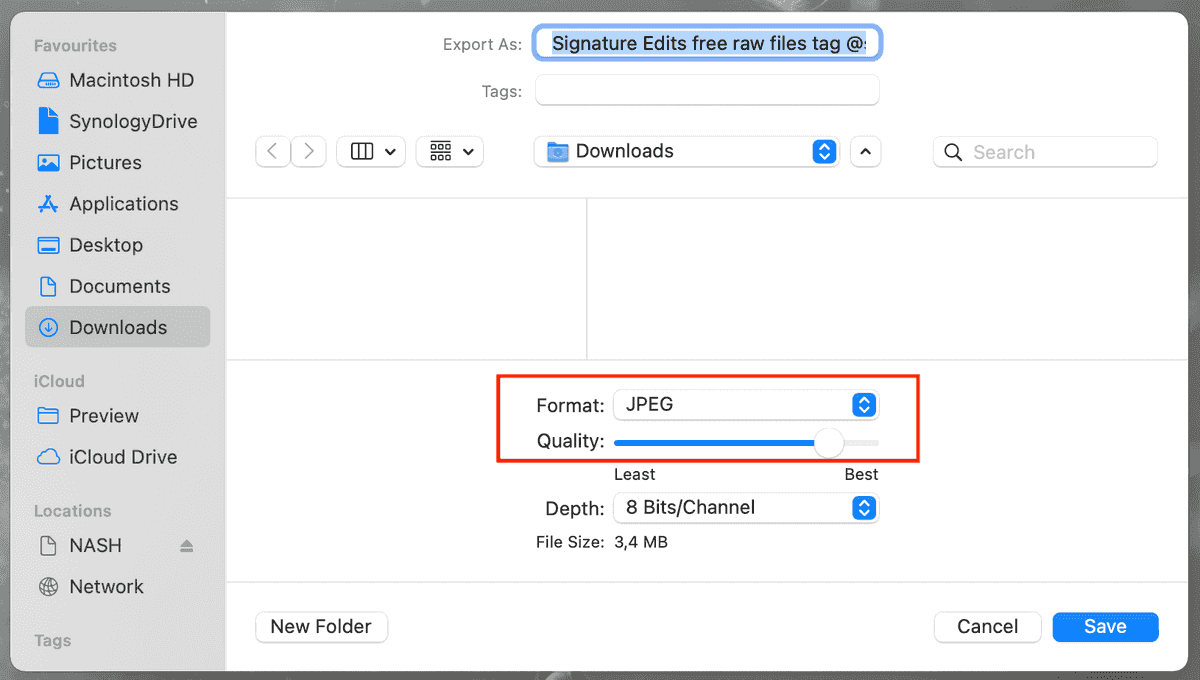 Programs for working with CR2
RAW files, or as they are also called "digital negatives", involve manual processing on a computer (similar to "development of negatives") before the final publication of the result. In the process of such processing, the main parameters are corrected, primarily color reproduction, in order to fully reveal the artistic intent. Programs like Adobe Lightroom (paid), Darktable and RawTherapee (free) are used for this.
Often, in addition to directly working with colors, the photographer may want to correct some defects in the image, remove something, or vice versa, draw on the image. Adobe Photoshop is traditionally used for such operations.
If we are talking about storing such pictures in your photo archive and viewing them, we recommend using the program Tonfotos
Other popular RAW formats
Major digital camera manufacturers often develop their own formats for storing RAW images. For example, besides CR2, Canon uses CRW and CR3, Nikon uses NEF and NRW, Olympus - ORF, Sony - ARW, SRF and SR2.
Does it make sense to store photos in CR2 format in your archive?
If you are not a professional photographer, and are not seriously interested in photography as an art, but simply keep your pictures and pictures of your family as a keepsake, then the answer is no. Storing photos in RAW format has a number of disadvantages:
Photos take up much more space on disk or in the cloud. This directly affects the cost of storage - a higher monthly payment for the cloud, or you need to buy more disk space to fit the entire collection.
Viewing digital negatives is much less convenient. Due to their larger size, they take much longer to load when opened, and the viewer program is also forced to automatically process the photo to a state suitable for viewing (apply various transformations in the color space.) This also negatively affects the image opening time.
Not all photo software are compatible with these formats. It will not be so easy to publish a photo on a social network, for example.
It is almost impossible to send such a photo to relatives through normal communication channels, both because of the huge size and the lack of compatibility.
The only advantage that this format provides is more artistic options. But such processing requires both rather complex skills and the presence of special software. So if you do not plan to use these images for high-quality printing or to master the profession of a color corrector yourself, then there is no point in storing photos in CR2 format.
Where do RAW photos come from?
One of the most common ways that CR2 photos end up in the average user's photo archive is as a result of a photo session with a professional photographer. In the process of studio shooting, the photographer takes a lot of shots. For example, in an hour one can shoot several hundred pictures. All these pictures are usually saved in RAW format, which is supported by his professional camera. After that, the photographer and the client choose a small set of the most successful frames, and only these frames are carefully processed: defects are cleaned, professional color correction is done.
Only these few selected and processed images are given to the customer in JPG format as a result of a photo session. But at the same time, it often happens that the photographer does not mind giving away all the "negatives" for free - those same RAW files. Which not only "weigh" more, but they themselves are much larger, since in addition to the resulting copies, they contain all the other attempts.